Creating User Experience through Research, Empathy and Continuous Improvement
Are You Looking for a UX Consultant for Better Conversion Optimization
Have you ever wondered who knows the best way to place elements on a website or mobile application and make it look attractive? Did you ever want to implement a data-driven design? You've come to the right place, then!
In the world of website and mobile app design, UI and UX are two of the most widely confused terms which no layman can easily differentiate between. Often combined into UI/UX design, the main aim for either of these services is to provide the users with a satisfying experience of using the website or mobile application.
UI stands for User Interface, and it deals with interface animations, transitions, and screen layout, while UX stands for User Experience and deals with how the users interact with the platform. Since both of these terms go hand-in-hand, as an independent UX UI designer, I strive to create a comprehensive and engaging design that boosts customer interaction and therefore, increases conversions. Through user-centred design principles, I create wireframes that fuse technology and business to provide the best results within a dedicated timeline.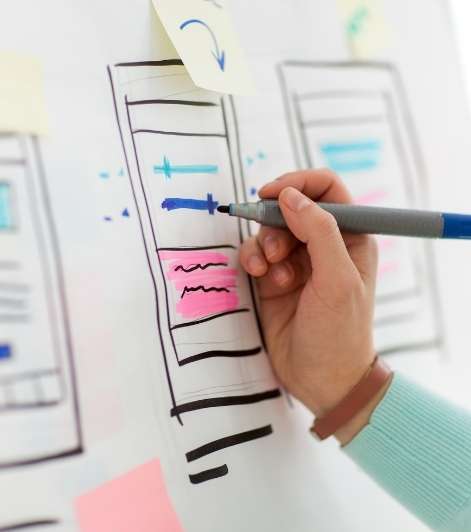 Hire a UI Designer for Your High Conversion Website
Interactive platforms such as a website or a mobile application run on visual elements and how easy they are to decipher and navigate. As a user interface designer, I tend to work towards creating a strong brand hierarchy based on the graphical layout of the application.
This includes working with the buttons to click, text placement, and even images by grouping related elements and making the interface readable. While on one hand, when the desktop or mobile UI creates the feel for the platform, the wireframe design decides how smooth the interaction would be to boost the client conversion rate.
The Cycle of UX UI Design
1. Planning:
The first step to coming up with an information architecture that best suits your business is to plan the entire look of the platform. This includes reviewing the current status of the platform, auditing the existing content, identifying gaps (if any), and then coming up with a mockup.
2. User Research:
Once the planning stage is complete and we have a concept at hand, I move on to perform extensive market research about the brand, its competitors, and the target clientele. This gives a rough idea of what the customers are looking forward to, what they like, what they already have, and what they want. This stage helps in building up the onboard experience of the platform.
3. Initial Prototype:
As soon as I have all the statistics handy, I proceed to create a sketch of the wireframe to be executed on the platform – to achieve perfection in the user interface and create an enriching experience at the same time.
4. Visual Enhancements:
When the first draft is ready, I move on to make the interface readable by making it consistent throughout. This involves working with colour psychology and typographic elements such as spacing, alignment, and font. As an experienced user interface designer, during this step, I look at various design references, the graphic interface, various animation prototypes and review the design by following the latest UI guidelines.
5. Development:
As soon as the visual enhancements are ready, I move forward to auditing the existing link profile and then removing the toxic or negative links from there. This helps increase the rankings of the website or mobile application on the SERP and thereby increase the conversion rate as well. While I extract the toxic links away, I also implement a new white-hat link building strategy that will bring authority to the website, benefitting the conversion ROI in the process.
6. Final Testing:
Before finalizing the prototype and making it public, I sit through the entire platform and check all aspects to ensure every element is working and offers a unique experience to the user.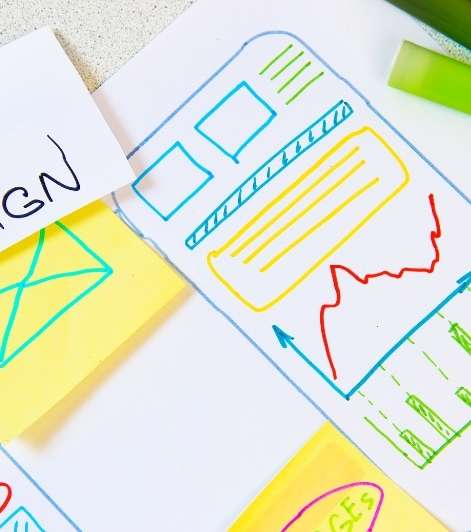 Freelance UX Designer for Mobile Apps Strategy
Do your users typically have a confusing and clunky experience on your mobile application or website? Do you want to turn it around for the better and improve their onboard experience? As an experienced UX designer, I tend to provide comprehensive wireframes for every platform and ensuring that the navigation feels smooth and intuitive for the user.
The Benefits of Opting for Professional UX UI Design
1. Less Development Cost:
UI UX is a one-time investment opportunity, following which your target customers would become their pool of resources. Once all the fundamental blocks are laid and are beneficial to the users, the customers themselves give enough resources for you to keep updating the website or mobile application and bring better improvements to the same over time.
2. Increase in Revenue:
The sales of every product or sale increases only when it satisfies the target demographic. However, the benefits of artificially stimulating sales don't last long. Unlike that, a well-formed UI UX design will ensure increased organic engagement through constant updates and a flawless interface which will automatically increase the revenue for the brand in the future. The effects of a unique design will derive a better ROI for a longer period.
3. Interaction with the Content:
Through a profitable wireframe design, I try to treat the visitors as a customer of the brand and that helps with understanding the target demographic a lot better. With a unique design with relatable content that best suits your business requirements, you will be able to work with the user's requirements, requests, emotions, and that will help you provide the ideal solution through your services.
4. Increased Customer Loyalty:
As you implement a credible website or mobile app design, and share content for interactions, you automatically allow users to engage with your brand and make purchases. This increases retention and loyalty through each section of the customer funnel.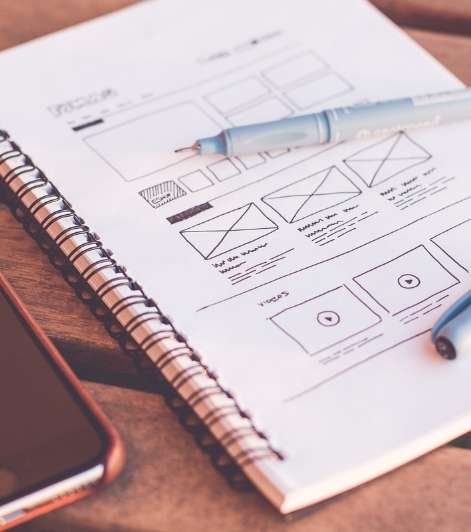 Prototypes and Wireframes in UX UI Design Services
As an experienced freelance UX designer, I tend to incorporate all the user requirements and key features of a service or product to the website or mobile application by creating a flawless prototype and wireframe design.
Wireframe
As a low-fidelity depiction of a service provided by the firm, a wireframe is a basic visual representation of the business. Acting as an initial blueprint for the future functionalities of the mobile application or website, a wireframe sets the informational structure and the layout of the same.
Prototypes
Once the wireframe creation is complete, I move on to the mid or high-fidelity mockups known as prototypes. This is a more sophisticated layer of visual representation that has all the key features of the brand and is only created later on in the UX design process to give it a structured outlook.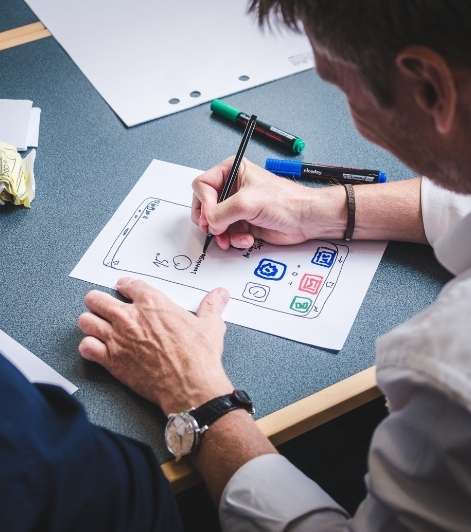 Why Choose Me?
With years of experience in the field, as a website/mobile UI and UX designer, I have managed to perfect the process of delivering unique services for clients worldwide. By choosing me for your wireframe design, you get benefits that involve:
1.Outstanding experience for the end-user
2.Working with an approach that focuses on client conversions
3.Access to top-notch experts in the field with open communication
4.Elevating your business with an optimized design for better customer conversion and retention
5.Attractive packages and Competitive rates
6.Fast delivery within the stipulated deadline
7.Complete optimization based on business requirements
Our Range of UX/UI Design Services
1.Mobile Application UX/UI Design
2.Augmented Reality Experience Design
3.UI/UX Consulting
4.Website Design
5.Cross-Platform Experience Design
Frequently Asked Questions
Q. Why UX Services Are Important?

If you're reading this then chances are you were looking for a firm to help you rank in Google, and you came across this page by the power of Search Engine Optimisation. Not only is Australia SEO one of the most competitive terms in the country, but every SEO in the area is also competing for this very term.

So if I can beat them all and have you land on this page, just imagine what I can do for your business?

Q. What is UX vs UI design?

Search Engine Optimisation (SEO) is one of the biggest factors that determines which websites you see on page 1 of Google. There is often jokes that page 2 of Google is the best place to hide a fugitive because of how little traffic it gets, so why would you want your business in the same location?

Not being found in Google is costing your company money every day, as, without it, you're essentially handing your competition money, and no business can afford to do that!

Q. Is SEO Cost Effective?

Unlike many other forms of digital marketing, SEO is extremely cost effective. Plus SEO builds a long term asset in your businesses website.

When you compare this to the effects of other forms of digital marketing in Australia, you'll soon find that they can blow your budget quickly, and give little or no results.

Our SEO services are designed to give you the biggest ROI possible, so we keep our fee's affordable. We aren't the cheapest around. However, we guarantee the best ROI in the industry.
Q. How UI Services Can Help Your Product?

Begin by just filling out our discovery form and claiming your free consultation. During this 45-60 minute phone consultation we will map our your future revenue plan and how to secure your website positioning online for years to come.

We are one of only a few companies that know our craft well enough to guarantee a page-one result on Google, or we'll work for free. What do you have to lose?

Call us today and discover how we can help your business grow for years to come.

We look forward to hearing from you very soon.

Q. Benefits of SEO?

There are numerous benefits of hiring a Australia SEO expert to optimise and help grow your online presence.

A real SEO expert will save you a lot of time. With Google's algorithms changing on a weekly basis is essential that you are working with someone who is up to date on what is going on at all times, as your business and revenue rely on it!

Q. What will cost SEO?

Paypal and Bank wire transfer for outside India clients. India based client cheque or direct bank transfer.
UX UI Projects
As a freelance UX UI designer, I work towards handling even the trickiest of projects by challenging myself every day to craft exceptional designs by incorporating insightful strategies. Some of my best works are displayed below: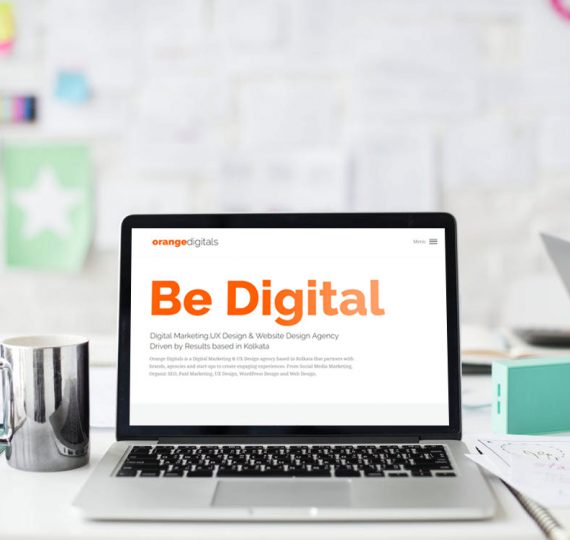 UI/UX Design / Wordpress CMS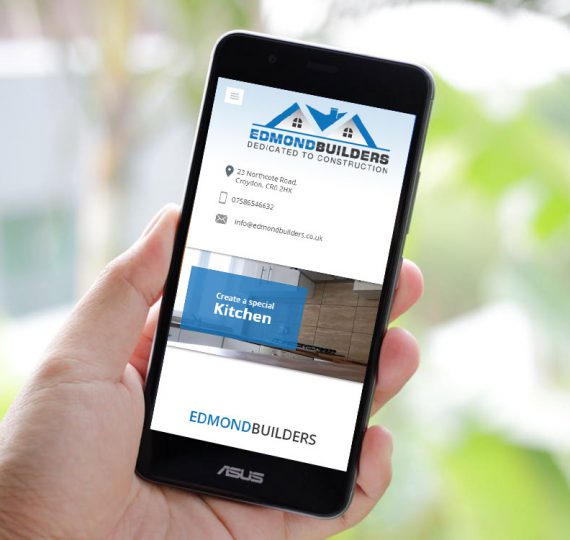 UI/UX Design / Wordpress CMS
"Have worked with Sanjay for 3 years. He is excellent with Web Designing, UI and UX. He has a completely different perspective to UI which makes the design look very good and the user experience is so much better than other websites. Sanjay has made 7 websites for me"

Mr Rohit K Singhania

"Sanjay and his team had developed my logo and company website. They met every one of my expectations; time, value, professionalism, customer service. I intend to continually rely on his firm for developing my marketing materials and to keep my website current. Without a doubt, I would highly recommend using Sanjay's services for your web development and graphic needs. "

Bill Taylor

"Sanjay is a highly dependable team player who has an amazing domain knowledge and is always willing to contribute his100% to the project/organization. It has been a pleasure knowing a person and professional like Sanjay and I would look forward to work with him in future we well."

Gurprit Ahuja