E commerce development That Sells. Grow Online With Ecommerce Development Company
E Commerce Development for Small Business – Offer the Ultimate Customized User Experience
We help both big corporates, and small companies penetrate markets through social media and more. Big goodbye to traditional ways of marketing that are inefficient as well as costly.
Your issues can be addressed with the usage of the right content, push messages, and an engaging website that would help you turn your potential customers into real ones. The best part is that it can be achieved without spending millions of dollars.
We take pride in saying that we have years of experience in the field and are known for delivering excellent website solutions and efficient SEO campaigns. If you are tired of jumping from one company to another, trying to find the best internet marketing solutions, your search ends here. Our package will meet all your business optimization requirements.
We will boost your brand's image and give it a makeover. Our experts will even work on building your brand's exposure with the right search engine optimization techniques.
We have earned our reputation over years and if you have any doubt, you can go through our reviews.
If you want us to implement an ecommerce system, into your site, we will do that as well by including categories, sub-categories, comparison charts, shopping carts, discounts, etc. We promise the best user experience.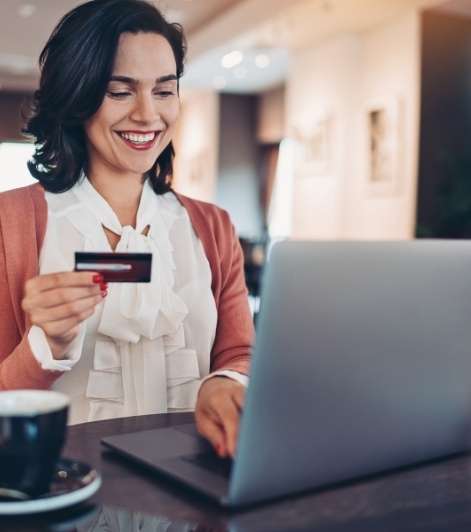 Boost Your Presence with an E-commerce Website
Being an entrepreneur, you should only settle for a website that would help you grab the attention of customers. The bounce rate should be minimum as well. It should be designed beautifully and must have all the required features.
Streamline the shopping experience for your customers with an excellent, functioning website. You cannot compromise on the quality if you have a retail store.
We practice white hat SEO and thus, you need not worry about your ranking. We would make sure that you gain organic traffic, which will eventually help you gain a better ranking. We do not make fake promises like providing the top three rankings within a week.
Watch your conversion rate soar as we design an aesthetic website that also allows easy navigation and a great customer experience.
Other features we take care of:
• Page speed
• Easy functionality
• Safe and secure payment methods
• Substance and clarity to the website
With the tough competition out there, you have to pay attention to your online presence.
The Key Elements We Excel for your Custom SEO friendly E Commerce Development
Wide Array of Products
Choose the right eCommerce content management system for your requirements. We take enough time to know about your company and product range. We promise #1 web design that would help you push your bottom line. You can't deny but get impressed with the essence of our amazingly designed website.
Functionalities or features required
For seamless store operation, you need the best functions at both the back-end and front-end. This is to control the store operation as well as the customer side.
We provide the services including SEO, content management, responsive web design, ecommerce shop design and so on.
Integration with Other Systems or Software
You need other software that needs to be integrated with the CMS for the best results. For e.g., this can be a delivery management system or maybe, a third-party inventory software.
The Payment Procedure
The purchase process works on selecting an eCommerce CMS. Try to make it as simple, safe, and secure as possible. There would be other options as well, such as delayed payments and subscriptions.
The next step is to go for the right payment gateway. Pay heed to service, integration, pricing, and security. Payments gateways should be 100% safe for your customers.
The Content
Optimized for SEO or search engine optimization, the content should be the best so that it speaks to customers on your behalf. The Ecommerce developers should pay attention to the quality of content that will be displayed. The user's information and product description should be to the point and crisp. It should grab the reader's attention.
The Vision and the Budget
Lastly, we will talk about your vision and budget. Having a clear idea of what you want and within what price is very important.
For boosting your sales, you need an efficient website and eCommerce solution. You should be confident that the results will fetch you better sales, which in turn will provide the right ROI for these investments.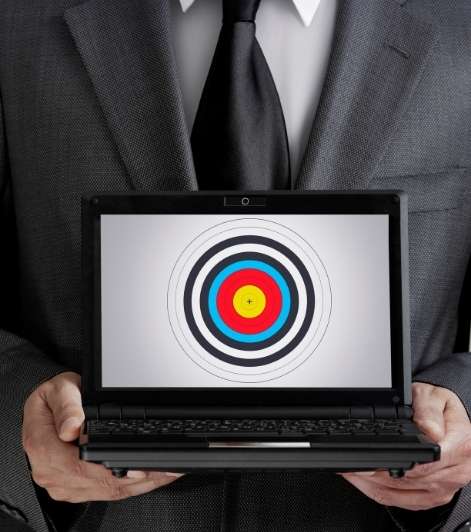 Sell More Products with an Online Store
For building customers' trust, kindly invest in a perfect website with the right display of services and products you offer. Your brand should have a face – a well-designed website.
The design would ensure that your customers are not only pleased with the aesthetic design but also with the overall functionality of your store.
Our experts would make sure that you have no ground to complain. Trust us, we would help you lower your expenses as well.
Popular E-commerce Platforms We Work With
1. Magento E Commerce
This is an open source ecommerce platform built on PHP. Developed in Sydney, this is one of the most popular, robust and customizable platform for your online store.
2. Shopify
Shopify is a popular ecommerce platform headquartered in Ottawa, Ontario. It is a Canadian company with a broad array of products to offer its customers.
3. WooCommerce
With tailored tools as per requirements, we specialize in WooCommerce as well, which is an open-source e-commerce plugin for WordPress.
4. BigCommerce
BigCommerce is a public technology company and provides a SaaS ecommerce platform. This American platform has become pretty popular with their affordable packages.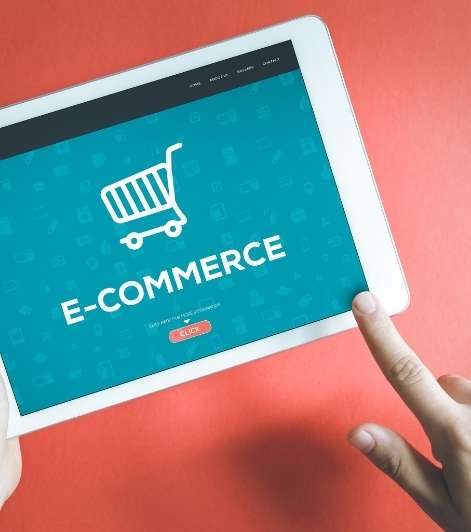 Stay Connected with Powerful eCommerce Platforms
Our eCommerce website development team supports all of the major eCommerce platforms including Magento, Shopify, WooCommerce, and BigCommerce. We provide customized solutions to all of our clients. We offer 24/7 support to address any glitches and problems you face.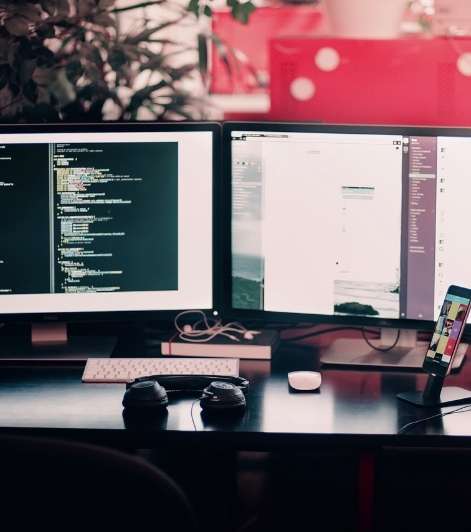 Why Rely on Us Over Other Providers?
We listen to our clients and their requirements. Our solutions are cost-efficient and have innovative cutting-edge features like catalog management, web analytics effective content management systems, promotion and campaign management, etc. In today's world, all of these are required.
We provide attention to every requirement of our clients. We pay heed to minuscule details, which makes us unique. For eCommerce development in Sydney, reach out to us. We run successful campaigns that will surely help you witness higher conversion rates and meatier profits eventually.
We cater to both small and big business houses.
Frequently Asked Questions
Q. What Content Management Systems (CMS) do you use to develop eCommerce stores?

Our team of eCommerce developers can work with WordPress, Magento, Drupal, Joomla, osCommerce and PrestaShop.

Q. We need custom functionalities as a part of our eCommerce store, can you develop these?

Yes, we can. Our eCommerce developers have plenty of experience when it comes to developing custom functionalities for WordPress, Magento, Joomla and Drupal.

Q. Can we manage our own eCommerce store?

Yes. Once your eCommerce store has been developed, we will provide you training on how to use the admin panel of your store.

Q. What steps do you take to ensure the security of visitors or data that is collected on our eCommerce store?

Our eCommerce developers follow various Industry standards to ensure that your eCommerce setup is as secure as possible. This includes using an SSL certificate, 2 Factor Authentication, not storing credit card information on the backend, use of strong passwords, regularly performing system updates and continuously monitoring the system.

Q. Do you develop custom CMS's for eCommerce stores?

Yes, we can. We have a team of full-stack PHP developers who have experience working with PHP frameworks such as CodeIgniter, Yii, Cake PHP and Custom MVC.
Q. What standard functionalities do you provide as a part of an eCommerce store?

We develop eCommerce stores based on the client's requirements rather than providing a standard out of the box solution.

Q. What Payment Gateways can we use for our eCommerce stores?

This is purely your choice as a client. We have in the past worked with Paypal, eWay and SecurePay.

Q. Do you provide training once the eCommerce store has been developed?

Yes, we do provide training.

Q. What are the ongoing costs that we can expect to pay for my eCommerce store?

Some costs include Domain Hosting, Website Hosting, Email Hosting, Third-Party Plugin Fees if applicable and System Maintenance Fees.

Q. Do you provide advice on marketing our eCommerce store?

We are a full-service Digital Agency and can surely provide you advice on digital marketing as well.

Q. Do you provide training once the eCommerce store has been developed?

Yes, we do provide training.
"Have worked with Sanjay for 3 years. He is excellent with Web Designing, UI and UX. He has a completely different perspective to UI which makes the design look very good and the user experience is so much better than other websites. Sanjay has made 7 websites for me"

Mr Rohit K Singhania

"Sanjay and his team had developed my logo and company website. They met every one of my expectations; time, value, professionalism, customer service. I intend to continually rely on his firm for developing my marketing materials and to keep my website current. Without a doubt, I would highly recommend using Sanjay's services for your web development and graphic needs. "

Bill Taylor

"Sanjay is a highly dependable team player who has an amazing domain knowledge and is always willing to contribute his100% to the project/organization. It has been a pleasure knowing a person and professional like Sanjay and I would look forward to work with him in future we well."

Gurprit Ahuja